Cytta Corp (OTCQB-CYCA) is a US Company, listed and trading on OTC Pink markets under the symbol CYCA.
Cytta delivers real time, accurate health and wellness, and any other remote location information utilizing all manufacturers' monitoring device through any Android Smartphone to any existing or customized Electronic Biometric Record (EBR) or Industrial Data Repository (IDR) platform. The Cytta Connect™ solution is completely secure, 100% reliable, easily portable, and customizable using the equipment you want! Cytta has for se
veral years been designing and building a remote data transmission ecosystem called Cytta Connect™ that now allows any Bluetooth device to automatically send its data to our specially provisioned Android SmartPhone and then instantly pass that data to our Instant EBR™ or Industrial Data Repository IDR, a cloud based Electronic Record and relational database. This relational database is automatically populated with all your readings and information, allowing you to review and monitor your status on an ongoing basis using the Cytta Cloud Engine™. Cytta Corp. is an open source remote monitoring ubiquitous connectivity platform known for its highly scalable and secure Healthcare telehealth solutions.In addition to the Doctor Direct system, we are now offering the Cytta Connect technology to the Oil & Gas industry and will make available our remote data capture highway that connects monitoring devices seamlessly to a cloud-based data repository. Our remote data capture system works over our Special Purpose Network, a proprietary smartphone based, Mobile, Satellite, and WiFi open source network, and cloud-based data repository. The Cytta Connect technology automatically connects all remote monitoring devices to Cytta's cloud-based data repository creating real time communication for the Healthcare/Telehealth and Oil & Gas industries with world leading compression heretofore unavailable in the market.
Cytta's website:
Cytta Videos:
www.youtube.com/watch?v=rMN4dLHanNk
www.youtube.com/watch?v=ai-Fv28w1oM
www.youtube.com/watch?v=OFTiJL476Bw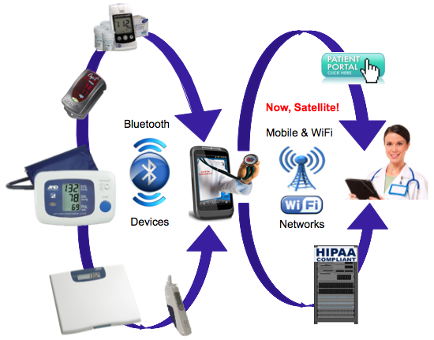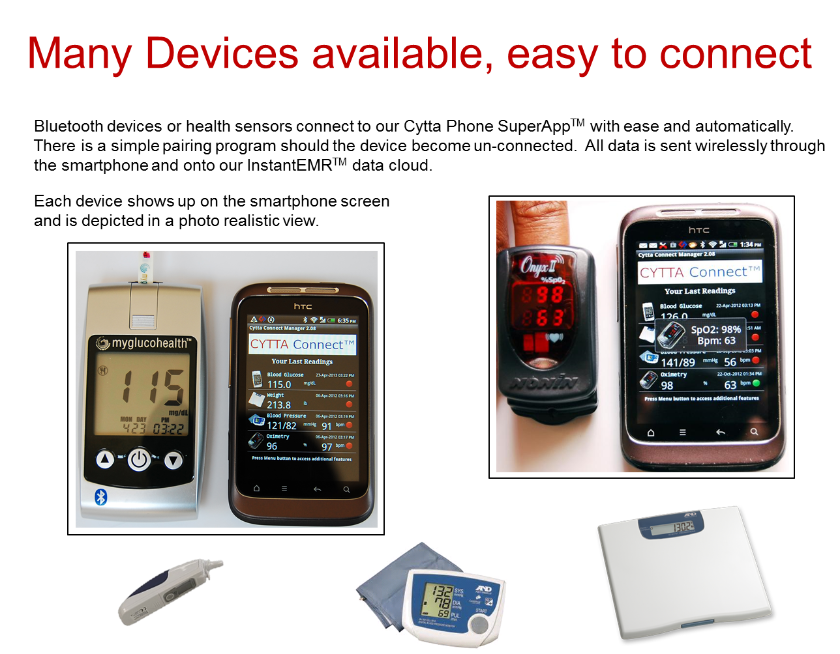 Company Related Items:
Company News: