One Step Vending Corp. (KOSK) is a public company registered in Carson City, Nevada and headquartered in San Diego, California. Our company grows through acquisitions and cooperative agreements with companies that have high potential and capabilities of achieving sustainable growth, resulting in a rapidly acquiring market share. We build key strategies for our subsidiaries while providing financing and operational business support.
For the moment, the company targets the following key business sectors:
food and refreshments services
self-checkout systems
mobile vending
Our unique capabilities include experienced strategic thinking and proven execution strategies to produce measurable results, harnessing the extensive international expertise of our management team.
The company's common stock is currently traded on the over-the-counter (OTC) markets, under the ticker symbol KOSK.
Our Micro Markets
We believe that Corporate Refreshment Services can, over the next five years, become a leader in the Micro Market industry. To this end, CRS will focus on developing, deploying, and operating our core software which implements unique self-checkout technology and management tools. We will target our Micro Markets solution as retail floor space inside the workplace; leveraging the unique relationship between a selection of customized products and the proximity to the shopper.
Corporate Refreshment Services is a San Diego based vending operation which specializes in providing full line vending services to small and medium sized companies. CRS offers beverage and snack machines to workplaces.
CRS mobile vending provides convenient, cost effective meal solutions.
Refreshing & snack options
Enhanced hot & cold beverage variety
Quick & easy meal solutions around the clock
Convenient, secure self-checkout kiosks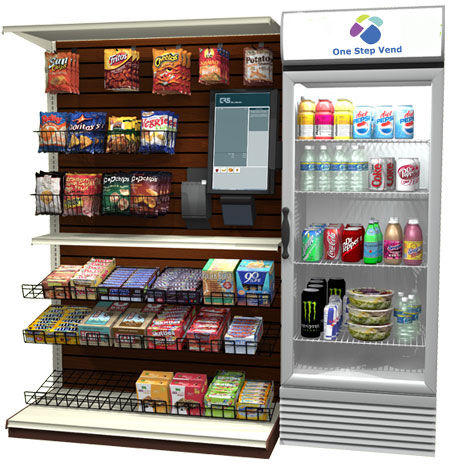 COMPANY INFO:
Contact Info
600 Mamaroneck Ave.,
Harisson, NY 10528
Phone: +(619) 419-1220
Email: info@onestepvending.com
---